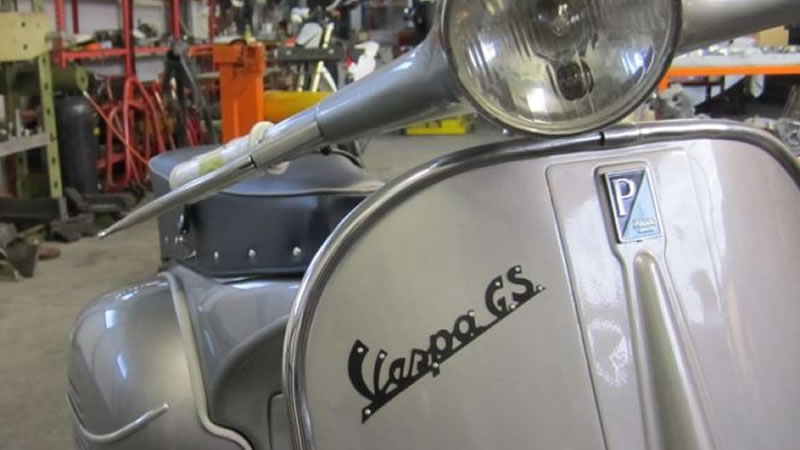 The Vespa 150 GS was introduced in 1955.
Equipped with a powerful 150 cc engine, a long saddle, and the faired handlebar-headlamp unit it became one of the best-loved large frame models.
This completely restored model is from 1956 and when it came to our shop it was in a very sad condition. When the owner saw it again after 6 month he hardly recognized it.
---