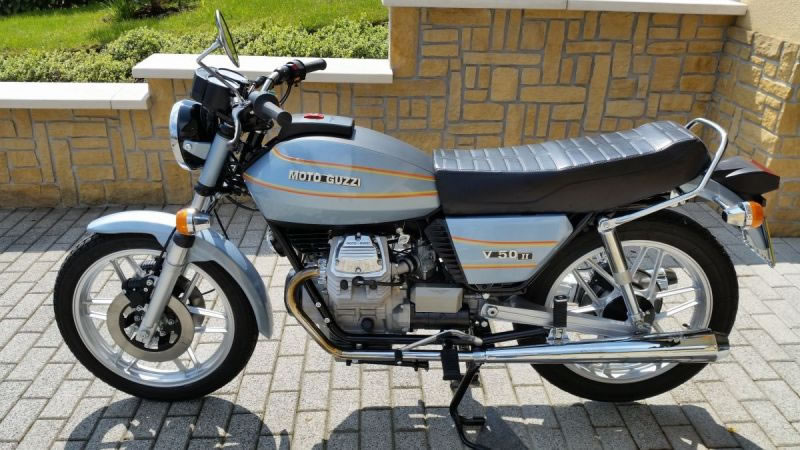 Stéphane, Virage8 (www.virage8.com), entrusted us the restoration of his Moto Guzzi V50.
It once belonged to his father who purchased it new in 1978.
Also designed by Lino Tonti the mid-sized 500 cc V50 Guzzi V-twin was introduced in 1976. An even smaller 350cc version entered also the market later on. The 90° V-twin engine drives a separate transmission through a dry clutch and, as usual, via a shaft to the rear hub. The engine is housed in a double cradle frame. The V50 has also the particular Guzzi integral brake system. The rear disc and one of the front discs are linked and activated by the brake pedal. The other front disc being operated by the hand lever. This system had been already introduced on the 850T-3 in 1976. The light and very handling V50 was also the basis for the later 650cc and 750cc versions which resulted in smaller, lighter bikes with better performances than the previous V7 series. The Moto Guzzi V50 is the proof that exciting motorcycles don't need to be fast.
---