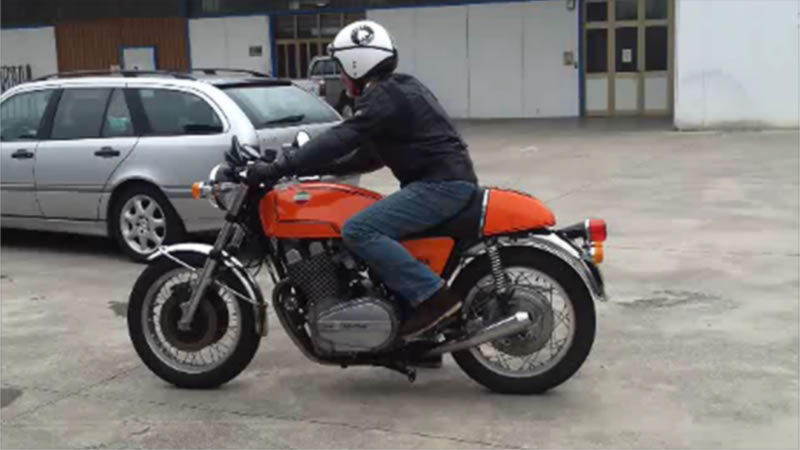 Marco decided to rebuild Angelo's 1974 Laverda 1000...
...that was hanging out for more than 5 years in our workshop. First test drive .... despite its nearly 40 years, the slightly modified 3-cylinder engine (heads and exhaust) still brings the counter needle at 230 km/h (140 mph) with ease and stability.
The first Laverda 1,000cc prototype was shown at the Geneva motorshow in 1969 but the finaldesign was revealed at the Milano Motorshow in 1971. During the years 1972 – 1973 the first 200 bikes were built in the old Laverda factory. End of 1973 the new facility was finished and the production of an improved version of the triple could start. The main visible differences with the first series were the replacement of the front drum brakes with modern and more effective Brembo disk brakes.
---
---