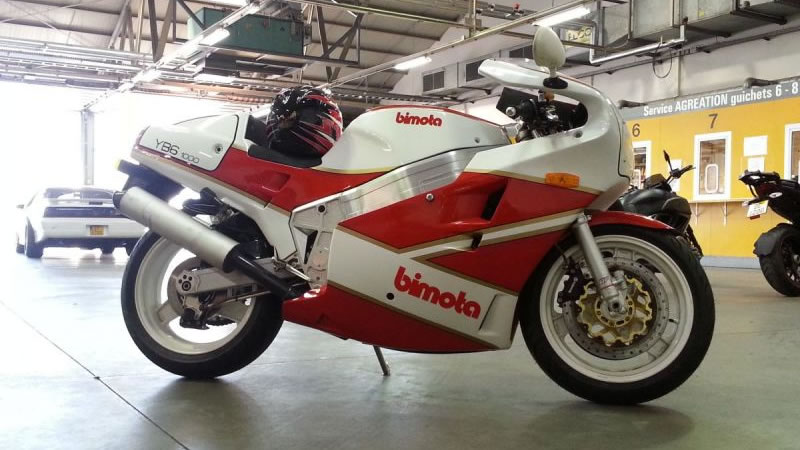 1989 Bimota YB6 Exup equipped with the Yamaha 1000 FZR engine conserved and tuned.
This very compact and light bike (nearly 25 kg less than the Yamaha 1000 FZR) is one of the 114 build by Bimota between 1989 and 1990.
At first sight it's quite difficult to believe that this bike is from the late eighties. However, the riding position is typical for a sport bike of that period with quite high foot pegs and low handlebars. Even if the engine is tuned (more than 160 bhp instead of the Bimota claimed 147 bhp) it is certainly not as expressive as a typical Italian sport twin engine. It's rather smooth and well educated but definitely very performant and seconded by an impressive neutral and steady chassis.
---