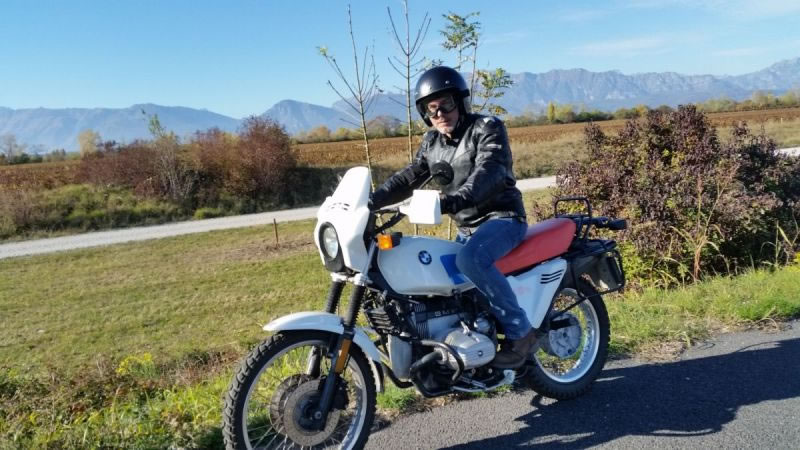 1985 BMW R80 G/S has been completely restored and equipped with dual disk brake modification...
...as well as ported heads and 1000 cc engine kit. Launched in 1980, the R80G/S (G for Gelände "offroad" in German S for Strasse "street") was the first large displacement dualsport motorcycle on the market.
The story of the famous BMW big off-roader started already end of 1976, when Hans-Günter von der Marwitz, BMW technical director, contacted his friend Massimo Laverda asking him to realize an off-road complete rolling chassis for the BMW boxer twin engine. At that time, Laverda had a good experience in off-road machines with their 125 and 250 models and the Italian factory was more reactive than the German manufacturer for such a project. Early 1977, after only 5 weeks and with the assistance of the famous frame manufacturer Verlicchi, Laverda presented 3 prototypes of Laverda chassis equipped with the big BMW flat twin. The weight of the bike was only 132 kg.
Subsequently BMW produced its own frames inspired by the Laverda/BMW prototypes. End of the seventies, the BMW off-road bikes that were derived from these prototypes illustrated in various competitions, foreshadowing the famous BMW R80 G/S of 1980.
---