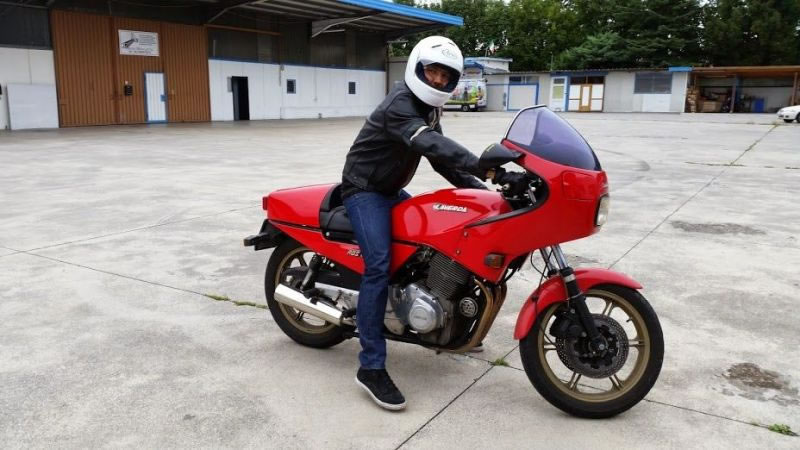 This nicely conserved 1982 Laverda 1000 RGS is here to be completely overhauled.
Without altering it's line, the owner wants us also to improve performance and handling.
In the early 80s, Laverda entrusted the design of the future RGS to the italian designer RG Studio, with the purpose to obtain a more aerodynamic line without losing the Laverda identity. Also, the bike incorporated some elements clearly inspired from the automotive sector as the dashboard or the fuel trapdoor in the front fairing. Associated with its latest 120° 3-cylinder engine, Laverda managed to domesticate a sporty and exclusive machine into a quite comfortable road bike. It was certainly one of the most exotic motorcycles in production at that time. And then there is this "get the goose bumps" sound of its 3-cylinder engine.
---