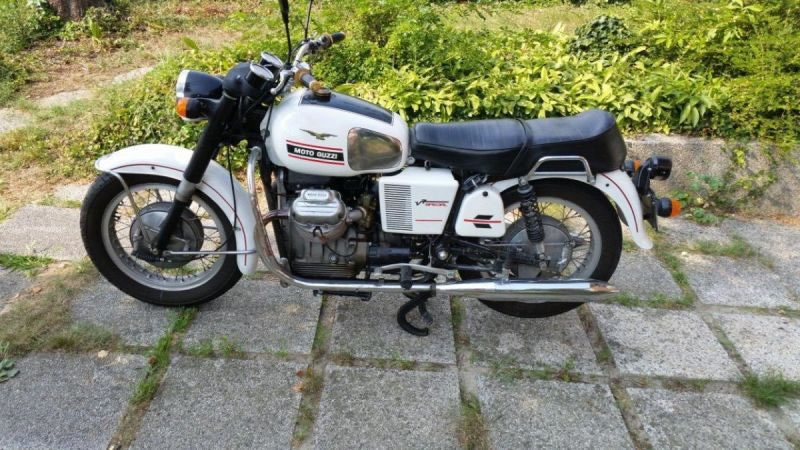 Perfectly preserved 1970 Moto Guzzi V7 Special. The current owner purchased it in 1973
and we performed a complete technical makeover 7 years ago.
Designed by Giulio Carcano, the V7 was first introduced in 1965 and its engine had a displacement of 703 cc. Due to its military origins the Guzzi v-twin was simple and easy to maintain. Accessibility is outstanding and the shaft-drive transmission, another military requirement, provided a nearly maintenance-free functioning. Introduced with a 703 cc displacement engine, this particular one is already fitted with the upgraded 757 cc engine. Indeed, in the years, the v-twin would undergo other enlargements up to 1000 cc.
---
---