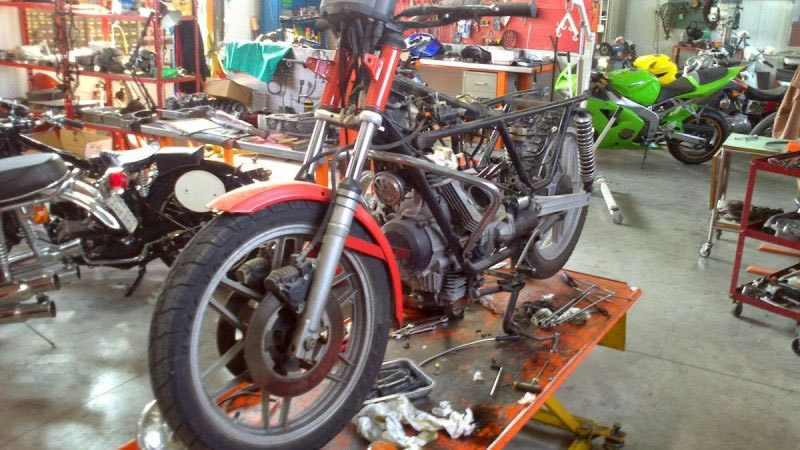 This project started with a 1978 Moto Guzzi V50 II and the request of our friend Karim...
to have a powerful and light custom café racer. The Guzzi V35, 50, 65 and 75 series are very good basis for Café Racer or Scrambler conversions while staying within a very reasonable budget. The project started as usual for a custom bike with a drawing showing the general shape of the machine. It took exactly 6 months to completely disassemble, modify and rebuilt it. Frame has been modified to receive the custom tank and seat, all the electric parts have been changed and repositioned. The chassis has been adapted to fit Karim's riding style and, of course, the engine has been heavily modified. It is now a "super square" engine with more than 600 cc displacement that revs up to over 10.000 rpm like a 2-stroke.
---
---
Karim's Moto Guzzi V50 Café Racer by Moto Officina: first ride
---
Angelo having a ride on Karim's Moto Guzzi V50 "Café Racer"
---