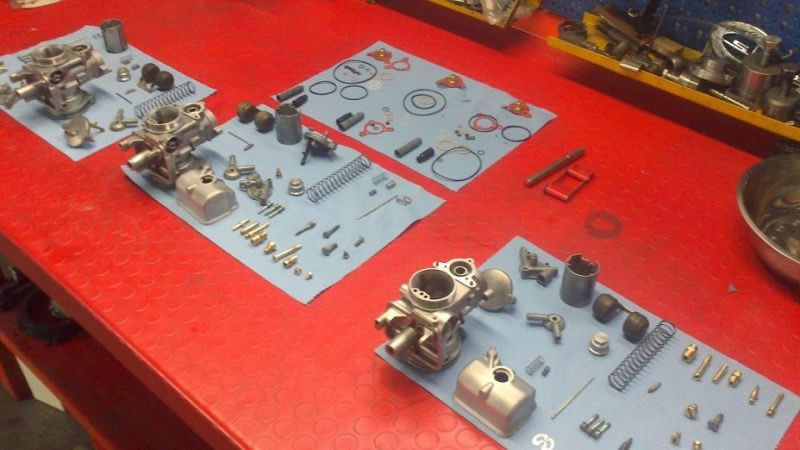 This is an extremely rare 1st series of the Laverda 1000 3C.
Deservedly, the owner wants to conserve it as is and has entrusted it to us for a general overhaul and to fix some electrical problems.
The famous Laverda 1000 3C triple was revealed at the Milano Motorshow in 1971. From July 1972, the first 1000 cc 3 cylinders were still produced in the old Laverda factory. These first models were equipped with a large 200 mm Bosch headlight, a steel tank and the 2nd generation Laverda drum brakes. Only 200 bikes of these 1st series were built. End of 1973, when the new factory was finished, the production of an improved version of the Laverda triple could start. The main visible difference with the first series were the replacement of the front drum brakes with modern Brembo disk brakes.
---