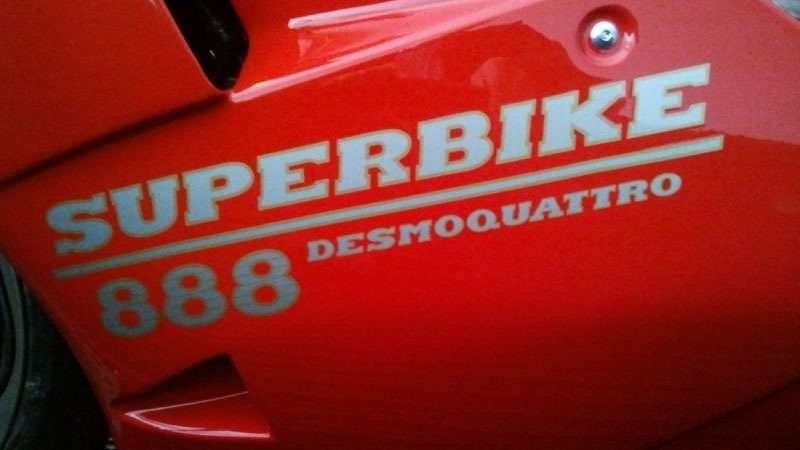 Manuele's awesome 1993 Ducati 888 SP5 has been completely restored...
and the engine performance improved.
Before the launch of the 916, the Ducati 851/888 line development reached an end in 1993 with production of the 888 SP5. It was a limited edition of 500 machines for the FIM homologation for the World Superbike Championship. The Ducati SP5 also commemorated the World SBK Champion titles won by the American rider Doug Polen in 1992.
Equipped with an incredibly performant engine with twin injectors, Pankl con-rods, a close-ratio gearbox,… the 888 SP5 is definitely a street-legal race bike. However, it remains quite comfortable. The foot pegs are not
too high, there's a decent stretch to the handlebars and enough room to move around the seat area. Certainly no other superbike of that period could match the emotional overload that comes with riding this Ducati.
---
---
Manuele rediscovering his 1993 Ducati 888 SP5 after restoration by Moto Officina.