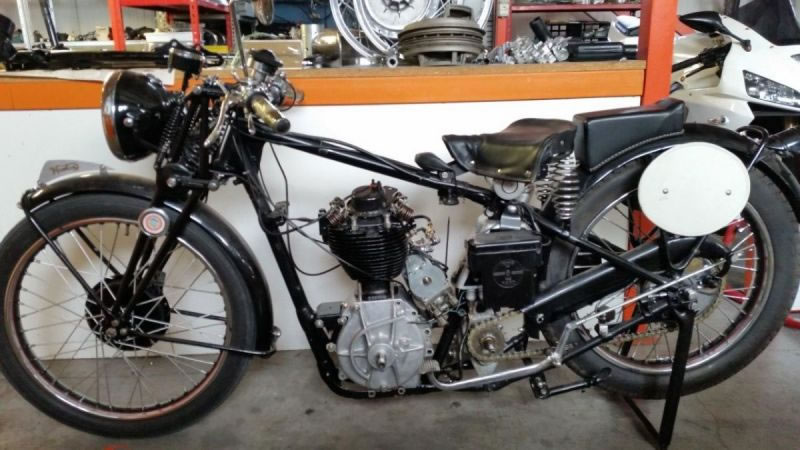 At Moto Officina we also enjoy to work on other brands than Laverda, Moto Guzzi, Ducati...
...and BMW. We particularly like British brands like this awesome 1938 Norton M30 International 500 cc racer. The current owner purchased it with a broken engine and we have undertaken the complete restoration with a particular focus on the engine.
The Norton International line has been produced from 1931 to 1957 (with an interruption during the 2nd WW period). The M30 has a 500 cc single engine while a similar model, named M40 was equipped with a 350 cc engine. For more information and details on he Norton M30 follow this link to Norton @ Wikipedia.
---